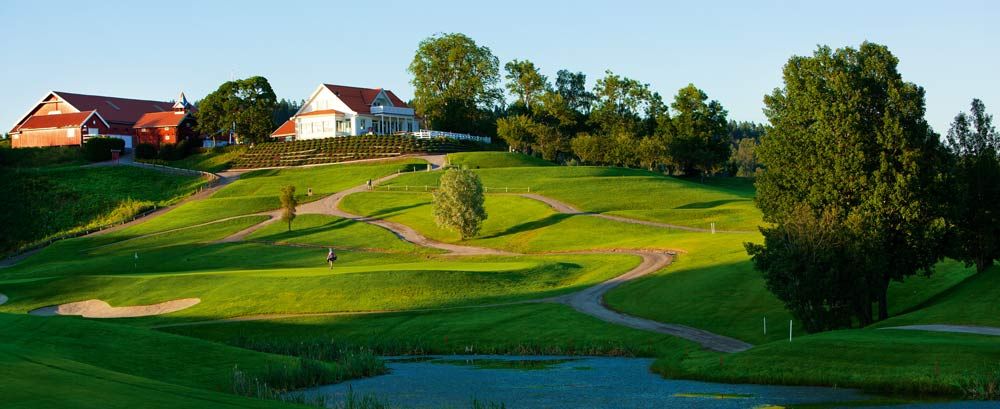 HAUGER GOLF COURSE - AN OPPORTUNITY FOR YOUR COMPANY


Golf is the ultimate relationship builder and an activity for everyone.
Now a new wave of golf is sweeping over Norway - you and your company must be part of it.

Together we will find the best sponsorship package for you! Adjusted to your needs!
Gold package

-100 greenfee tickets with the option to play whenever you want
-Group course with a professional x 4
-Tournament with up to 25 participants
-Your logo on a hole, the website, the scorecard and the welcoming portal.

NOK 78,900 VAT. of NOK 5,000 is added for profiling package


Silver package
-50 greenfee tickets with the option to play whenever you want
-Tournament with up to 20 participants
-Kick off with up to 20 participants, 3 hour program with a professional

NOK 42,900 VAT. does not apply


Bronze package

-25 tickets with greenfee tickets allowed to play outside prime time
-Tournament with up to 25 participants

NOK 25,900 VAT. does not apply


Profiling package

-Hole sponsor: Get your logo on the website, scorecard, welcome portal and at the tee

From NOK 15,000, VAT. is added

All packages above include:
- Access to our sponsor pool with approximately 40 partners
- Contact information and facilitation for b2b with our partners
- Offer our members special offers if interested
- Partner meetings throughout the season
- Discount on beginner courses (VTG) for employees
- Free access to meeting rooms

EXPERIENCES THAT BUILD BUSINESS
You will not find an office or a meeting room that can create the same atmosphere as we have at Hauger.
We want to give you the perfect experience both on and off the golf course. A day at Hauger will build stronger bonds between both you and your customers, and internally in the work group. Whether it's a tournament, a course with a preofessional or just a meeting - we organize the day and help you with all practical tasks, so you can focus on the customers or simply build your own golf game.


The restaurant
Our restaurant is run by professional chefs with solid backgrounds.
We can tempt you with delicious dishes and buffets adapted to the golfer in fantastic surroundings. From the restaurant's large outdoor seating area you have a view of the vast majority of the course's holes. The restaurant can serve up to 110 people, and works well as a meeting room for up to 80 participants.
Take your customers and employees on a golf experience they won't forget - they'll definitely want to come back here!

Contact our marketing manager, Joachim Lange for more info or help.
joachim@haugergolf.no / +47: 926 33 103